More than 40 years with you, since 1981
Within the doll village and with more than 40 years of experience in the sector, Industrias Buzma S.L. is positioned as one of the leading companies in the sector of vinyl transformation by the rotomolding system, currently working with the best brands on the market.
In our facilities we have a team of professionals and machinery with the latest innovations and a set of auxiliary services with which we complete the production process of dolls with all their varieties.
Thanks to our experience in the sector, we have managed to achieve the best results, reducing production costs to the maximum and with levels of quality that are difficult for our competitors to match.
Since 1981 in the sector, we have been innovating. Throughout our professional career we have always wanted to prioritise product quality and customer service, which is why, for us, what matters most is that our customers are happy with the results.
Doll making with 360º processes
As dolls maker these are our values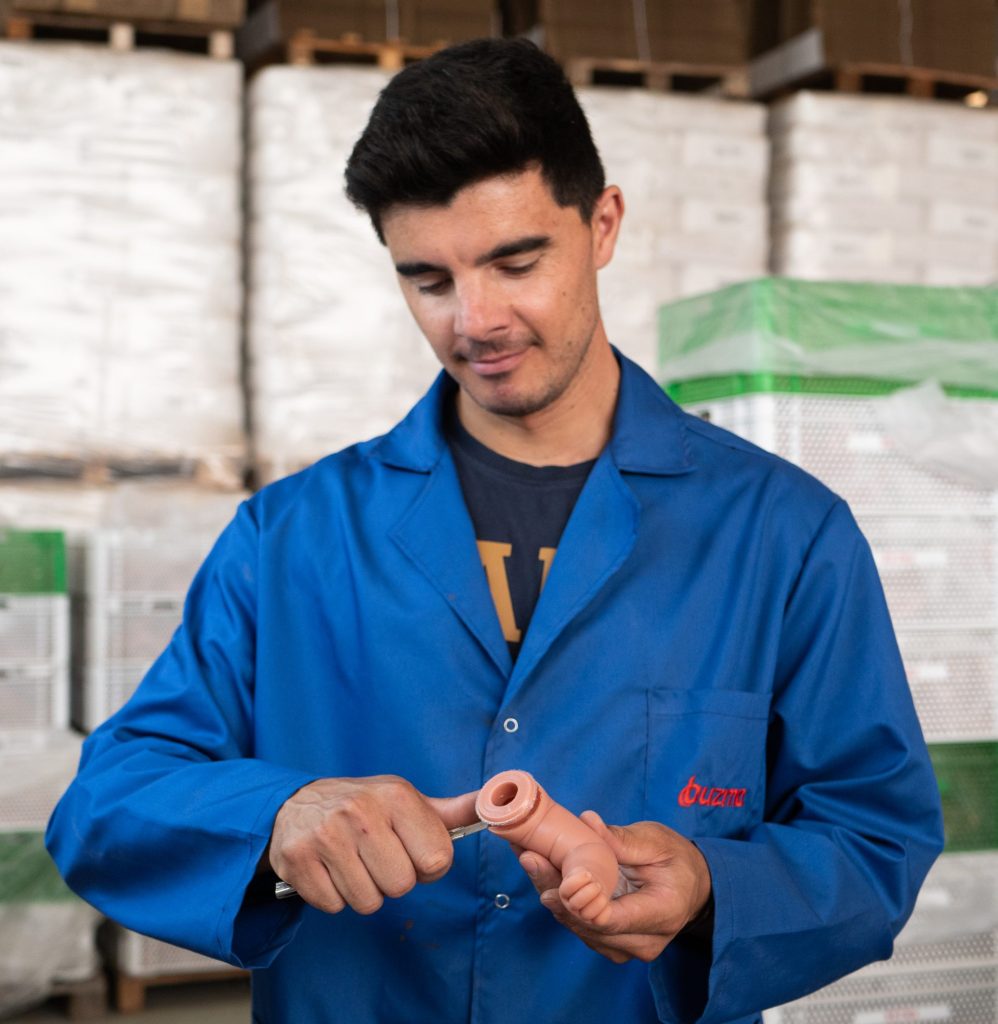 Sectors for which we manufacture
Behind every toy, history is also being made
The company Industrias Buzma S.L. has been beneficiary of the CALL FOR AID AIMED AT THE DIGITALISATION OF SEGMENT I COMPANIES (BETWEEN 10 AND LESS THAN 50 EMPLOYEES), WITHIN THE DIGITAL KIT PROGRAMME with code 2022/C005/00248960 whose objective is to improve the competitiveness and the level of digital maturity of SMEs through the adoption of digitalisation solutions in the following categories: website and internet presence, ecommerce, social network management, customer management, business intelligence and analytics, process management, e-invoicing, virtual office services and tool, secure communications and cybersecurity. This project has been funded by the European Union – NextGenerationEU